Audio / Podcasts
Loch Ness Productions is a long-time audio producer.
Back when we started the company, our first planetarium projects were soundtrack-only. While we've moved on to create full productions, we continue to work on audio projects for our clients. Today, our soundtrack-only work appears in wide range of places— from podcasts to software packages. We typically write the scripts in cooperation with the client. Then, Carolyn or Mark provide voice-over services, and final soundtracks are produced using Mark's popular music.
Here is a sampling of some audio projects we've worked on.

Astronomy Behind the Headlines
This set of audio podcasts was produced for the Astronomical Society of the Pacific. It is funded by NASA. Topics range from asteroid studies to planetary searches, life on Mars, and radio measurements of black holes.
For this series, Carolyn interviewed selected scientists, wrote the scripts, and did the voice-over introductions and endings. Mark combined the material with his space music for a unique outreach product aimed at informal educators and the general public.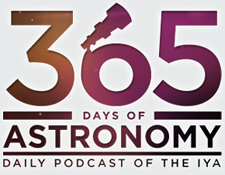 Loch Ness Productions began creating podcasts for the 365 Days of Astronomy project beginning in 2009 during the International Year of Astronomy and has been a supporter of the project.
We created 28 podcasts on topics ranging from lobate scarps on Mercury to the mysteries of magnetars, to a virtual visit to Griffith Observatory, to a radio exploration of the black hole at the heart of the Milky Way Galaxy.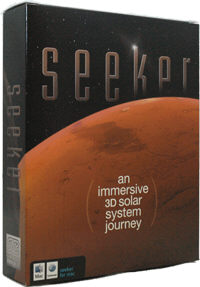 Beginning in 2006, Software Bisque approached us with an interesting idea: what if users of their software could take short audio tours of solar system objects? The result was a collection of short-subject programs to accompany their Seeker astronomy software.
Carolyn wrote and voiced over more than a hundred of these little interplanetary space tours, working with the program's designer. Mark then mated each narration with space music.
The end products take Seeker users on brief trips to planets, moons, asteroids, comets, and spacecraft — beginning at the Sun and taking the user out to some of the most distant objects in the solar system. Users can also record small movies of their tours, making the program a popular multimedia choice for people who want to the explore the solar system on their computers.