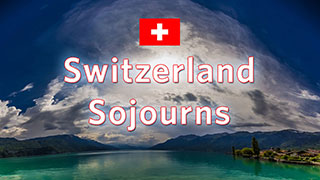 Switzerland Sojourns
Five fascinating timelapse fulldome travelogues
Let immersive travel be the ultimate geography teacher as you glide through fascinating Swiss landscapes. From the dramatic landscapes in the Alps, over lakes and rivers, to the pulsating life in the towns and cities, the shows capture an immersive glimpse at the diverse beauty of one of the world's most beautiful countries.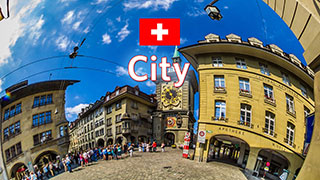 City Switzerland's cities evoke all the charm of urban European travel combined with a busy metropolitan life set in the heart of the Alps. Pass through the streets of Zurich and Lucerne, see the lakeside vistas of Geneva, Locarno and Lugano, travel through the plains surrounding Bern, sail the river banks of Basel, and watch as the valley views of Poschiavo pass before your eyes in this fast-paced visual travelogue.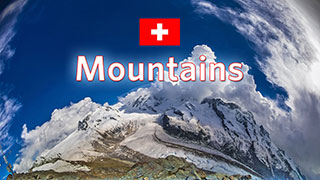 Mountains Switzerland is famous for its mountain vistas and landscapes. Travel among its towering peaks and lush valleys on your own immersive ride through Wallis, Albula Pass, St. Gotthard Pass, Lauterbrunnen Valley, Gorner Glacier, and see the famous funicular with Eigen in the background. It's a five-minute tour through some of Europe's most high-country spectacular scenery.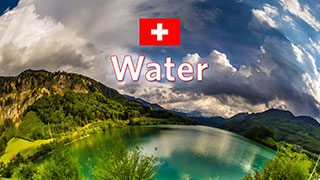 Water Land-locked Switzerland revels in its waterly landscapes. Lake Zurich, Lake Geneva, and the many waterfalls of Switzerland highlight a refreshing trip through Switerland's famous waterways. This tour of Swiss lakes and rivers provides a true delight for the senses.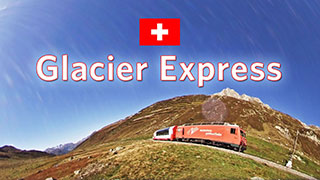 Glacier Express is the most famous railway in the world. It travels from Zermatt to Davos or St. Moritz in around seven hours. Through untouched mountain landscapes, glamorous health resorts, deep gorges, delightful valleys, 91 tunnels and across 291 impressive bridges, it is the only railway in Switzerland that operates all winter.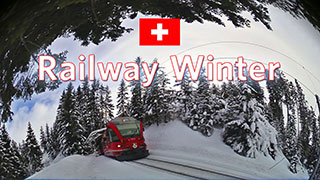 Railway Winter Ride the Rhaetian Railway during snow season. This delightful trip through the wintertime Alps was mainly shot on the Albula and Bernina Lines, taking you through Bernina Pass, Landwasser Viaduct, the famous St. Moritz area, and many other snowbound regions.

Running time: 5 shows, ~5 minutes each
Suitable for: General public
Information about: Switzerland
Year of production: 2013, 2015
---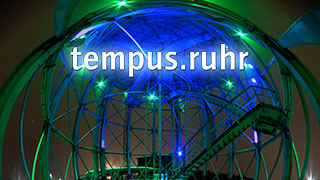 tempus.ruhr
A timelapse glimpse of a busy German urban region
Timelapse cinematography in the fulldome medium offers a unique view on reality. It creates a detached perspective on our familiar world, but at the same time draws the viewer back into the image by the immersive power of the dome. tempus.ruhr utilizes this concept to create an unusual "night-shift portrait" of one of Europe's largest metropolitan landcapes: the Ruhr region in northwestern Germany.
The show follows the tradition of large-format non-narrative documentaries in using timelapse to bring different aspects of life and society together. The Ruhr region is searching for ways out of its industrial past into a new future. By playing with the viewer's perception of speed and motion, tempus.ruhr attempts to link past and present by relating everyday life, traffic, industrial production, arts and entertainment to sites of industrial heritage.

Running time: 25:00
Suitable for: General public
Information about: Ruhr region of Germany
Year of production: 2010
---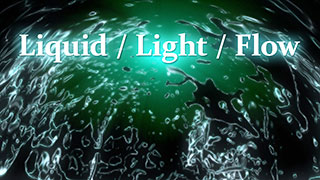 Liquid / Light / Flow
Fluid dynamics visualizations
Softly lit glowing geometrical shapes morph into langorous flowing forms in this immersive meditative piece. Set to a backdrop of otherworldly music, the viewer floats in splashing streams of color and light. A great way to relax, or as a treat for your viewers!
Running time: 4:51
Suitable for: General public
Information about: Flowviz
Year of production: 2010