Aurora Storm
A dazzling scientific and cultural exploration of the aurora borealis.
Travel to Alaska to witness the scintillating dance of the northern lights, and learn what they mean to scientists and the inhabitants of the polar regions.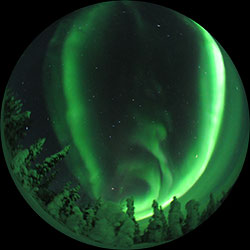 Aurora Storm is an 11-minute NASA-funded fulldome show about the captivating northern lights. It was produced by the Geophysical Institute, University of Alaska Fairbanks, and the University of Alaska Museum of the North.
The show teaches about the causes of the aurorae and how humans who live beneath their shimmering light are inspired by what they see. Quotes from the written journals of past Arctic explorers and indigenous people share stories of how they regarded the aurorae. The show's two narrators are Athabascan Alaska natives.
The central section of the show discusses the geophysical effect of living with a star, and what role solar outbursts play in creating the aurorae. We hear from the photographers about how they create the stunning time-lapse imagery as the show concludes.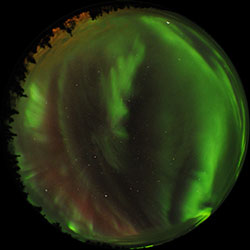 This show melds science and technology with literature and a multicultural look at the aurorae. It teaches geophysics and earth science while giving your audiences a look at the dazzling aurorae through the eyes of scientists, photographers and local inhabitants who share their traditional views of this phenomenon.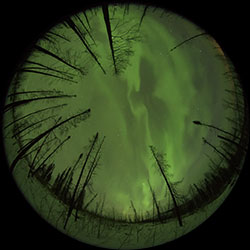 For all theaters, the show has no license fee. Loch Ness Productions is offering Aurora Storm at a nominal cost for encoding the movie files.

Running time: 11:06
Suitable for: General Public
Information about: Geophysics, auroral storms, solar activity, imaging aurorae
Year of production: 2015
Aurora Storm is copyrighted by the University of Alaska Fairbanks, and licensed under a Creative Commons Attribution-NonCommercial-NoDerivs 3.0 Unported License
None yet!
Don't see the language you want? Let's work together with the producer to create it. Read more here!